Hi! :)
Sorry to have not written to you in awhile. I was at the dentist.
Lets get started with a review with
Starheartcreations!
________________________________________________
Link:
http://www.etsy.com/shop/starheartcreations?favorite_user_id=11473926&show_panel=true
Mari focuses on historical wear, but is introducing some modern clothing as well.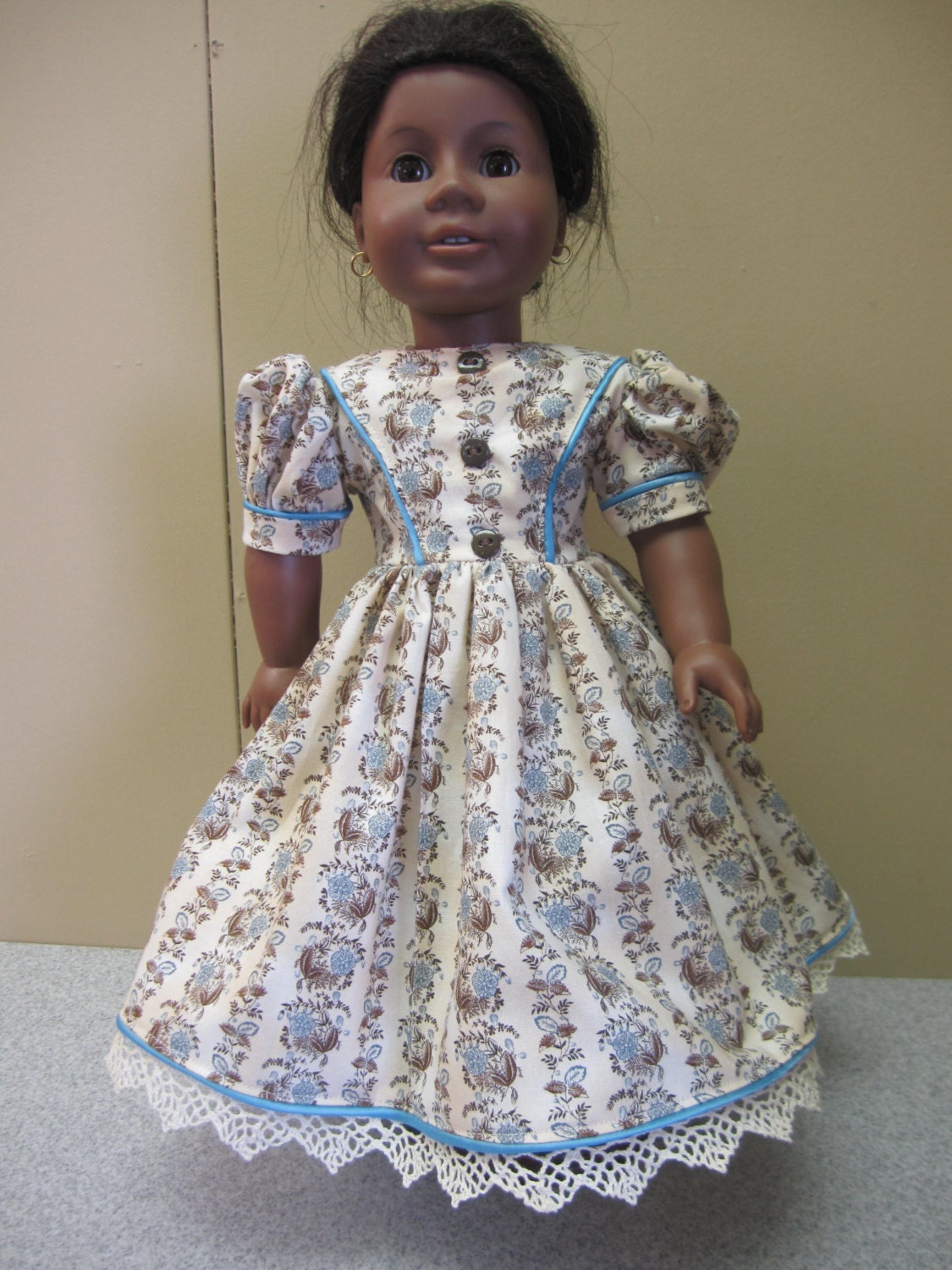 Here is a dress similar to the dress I received for the review. You can purchase it here:
http://www.etsy.com/listing/121413689/free-shipping-historical-dress-for-addy?
(free shipping!)
___________________________________________________
Saige is very pretty in this civil war style gown. Her carmel/red/brown hair matches the buttons perfectly!
I tried to re-create a civil war scene with a rocking chair, and a curly haired doll.
The dress has a very unique pattern. Blue and brown leaves, and flowers speckle the dress. The base is an off white, possibly a cream.
The big buttons are a chocolate brown!
There is blue trim lining the lace.
A closer look at the lace. Very intricate!
Just a BEAUTIFUL dress!
Pros:
1. The dress is well made!
2. It DOES remind me of the civil war, which is good! :D
3. It looks good on all dolls, including my Cecile, Addy, and Saige dolls!
4. The service was fast, and she was very sweet!
Cons:
1. Sometime the pictures are not the most appealing, but not they are!
Thank you Miri! :)
AGMarket :D