Hi people! :D
Good morning!
In less then a month, summer will be at an end. :( So make sure you get these sundresses in your closet to hog a little more summer! :D
First things first, lets start off with a beautiful outfit from
She has around 80 different types of dresses for you to choose from all under $10! :O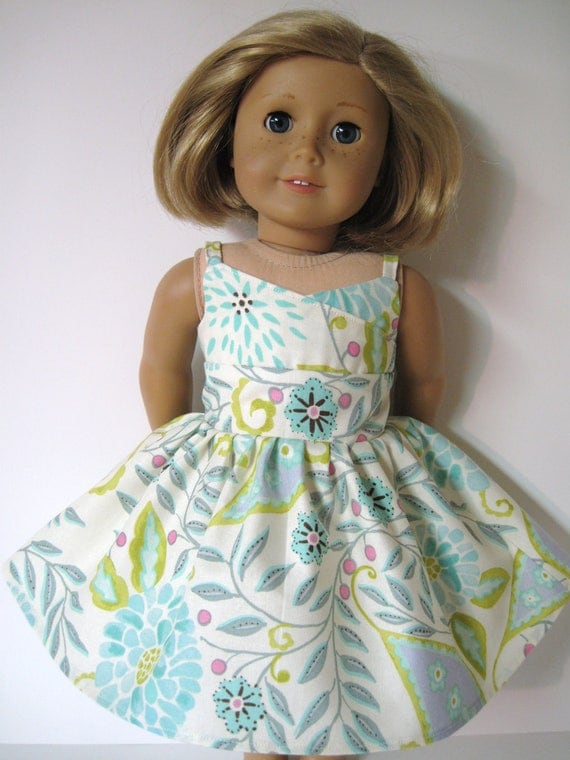 My first favorite is this one. :) I lvoe the color combo (did I mention my favorite colors were green and sage?)
Details:
Fun wrap-top dress handmade for your American Girl or other 18 inch doll. This dress has a cross-over wrap top with lined bodice and full skirt.
The designer fabric is from the McKenzie Collection by Dena Designs
Guess what? The dress was made from a Liberty jane Clothing Pattern!
and onto another one (this one could work for fall use too!)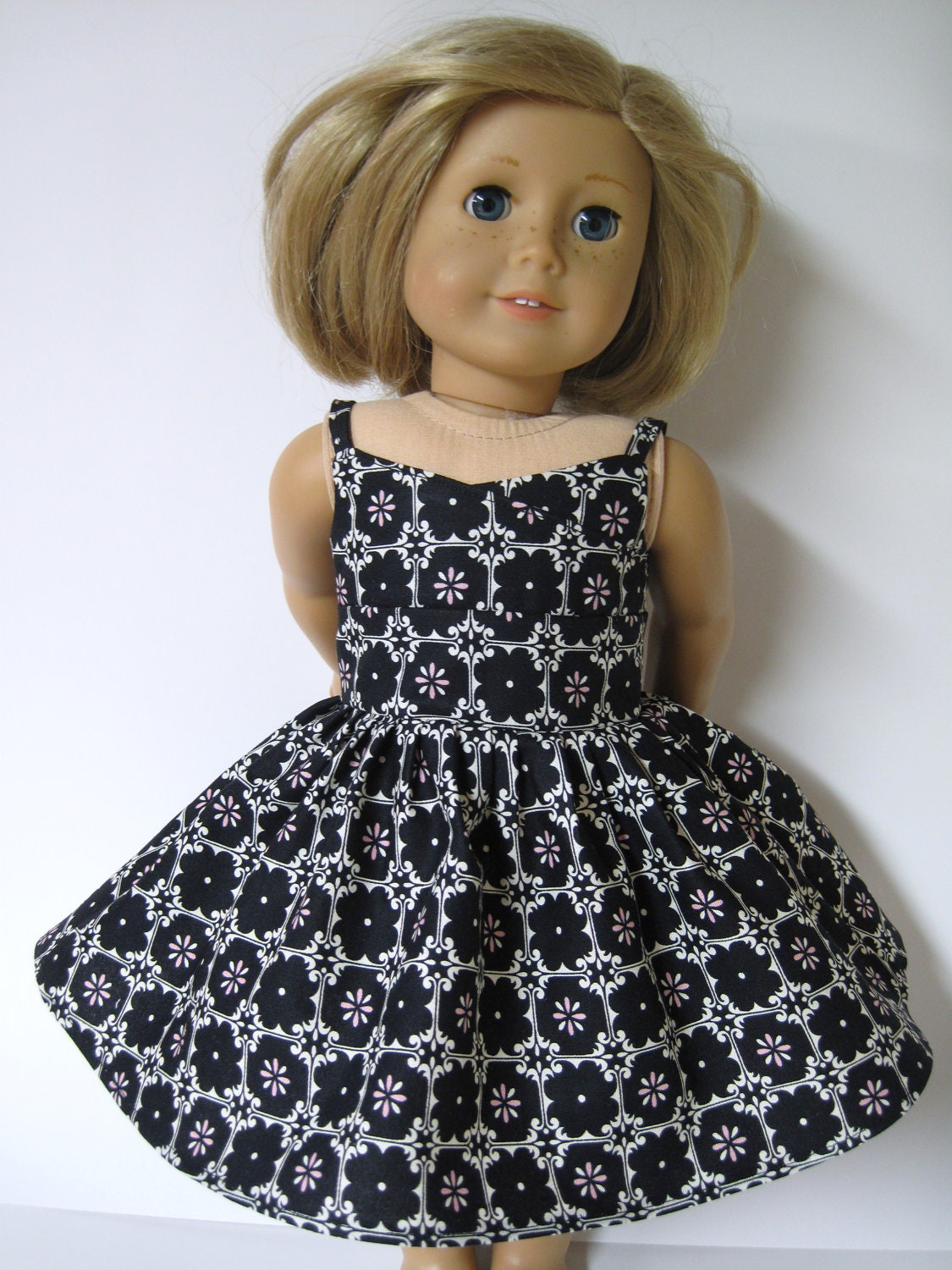 See what I mean? Very classy (worn with a pair of black flats or balck heels)!
So...... like these dresses? I sure do!
Check out the link below:
http://www.etsy.com/shop/Dressesfordolls?ref=seller_info_count
She has sold over 500 dresses and she had 100% postive! :)
Shout out Lynn for her great shop!
__________________________________________________________________________________
I didn't put this in the title but I am thinking about doing Etsy rewards thing. One a month I name 3 different shops that have earned three different rewards.
Unique
Good buy (great price and quality is good)
You vote for one!
What do you think?
_____________________________________________________________________________
Go to Dolldiairies.com right now and find a Caroline video! :O
___________________________________________________________________
AGMarket