Hello Doll lovers! :D
I was searching Etsy (I always am searching something!) and came accross an Etsy shop that makes little coats!! :D Since fall is coming up, you will need to start getting some Winter wear.
Starting off with the coats/jackets.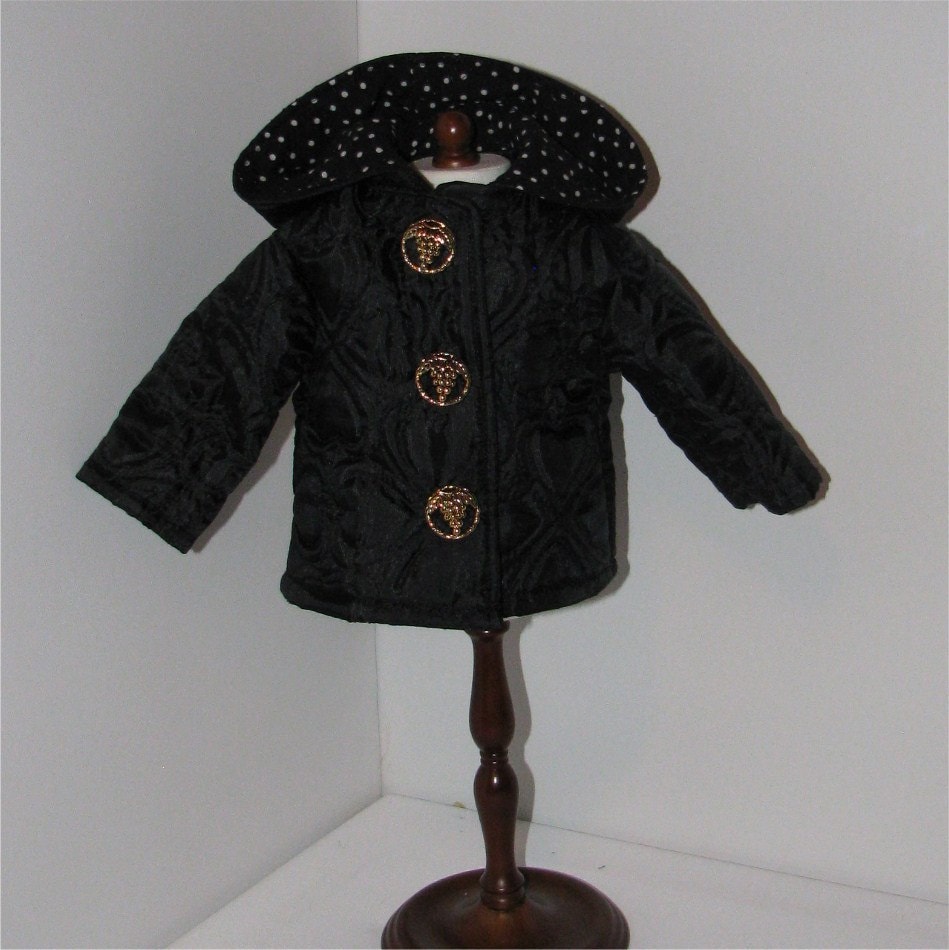 This one would look cute with a pair of jeans.....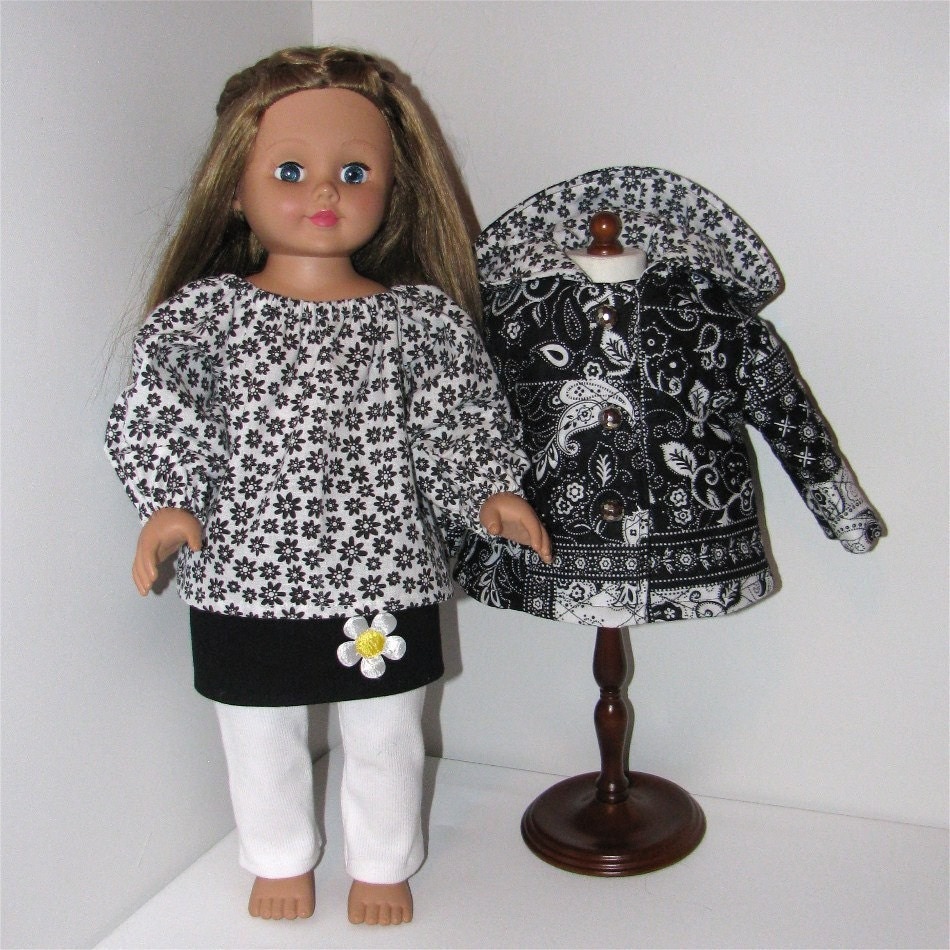 This one is an outfit. Here is the description:
* The black and white patchwork cotton quilted JACKET has a lined hood (with the blouse fabric) and closes with three snaps (with silver metallic buttons on top).
* The white peasant BLOUSE has black flowers on the cotton fabric. There is elastic around the neckline and the ends of the long sleeves.
* The SKIRT is made with black denim. It has elastic around the waist and a white flower on one side.
* To complete this set are LEGGINGS made with white polyester knit fabric. They have elastic at the waist.
Now onto an outfit!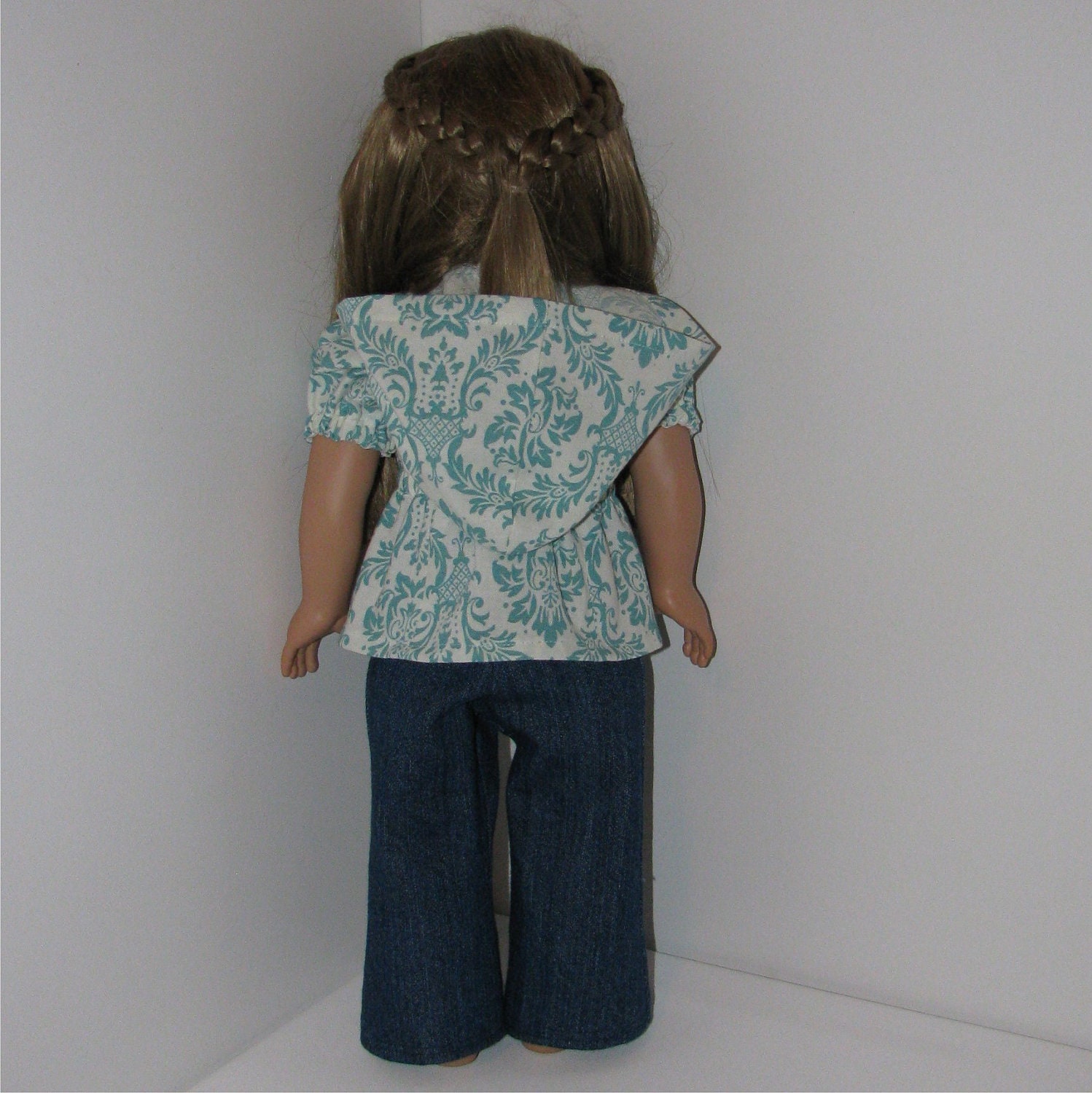 Cute hoodie right?? I think so!
Description:
* The flared denim JEANS have a waistband that snaps in the back. A teal butterfly button on one leg and lots of double stitching accent these jeans.
* The princess-styled BLOUSE is made with white cotton fabric that has a teal damask print on the fabric. It has a hood and short puffy sleeves with elastic at the ends. There is elastic around the back and sides of the waist and it has a front velcro closure.
Thank you QualityDollClothing for letting us use your photos and sharing your outfits with us!
Check out their shop here!!
Have a wonderful day! :D
P.S. I am totally busy with school again (even though we go year round, we work super hard during this time of year. But I am still posting!
Oh, and I got a Youtube. Yes, I know what you are thinking. I am not bases on Youtube. I run a blog, with SOME videos on Youtube.
Check it out here!