Sadly, I am sick this morning :( Stomach flu, or I am just over exhausted! So here I am with my cup of fresh mint tea (from the garden) wrapped in my blanket, blogging. ;)
__________________________________
Once of my favorite bloggers, Katie (from Adollable dolls) who buys from my own Etsy shop, has an amazing blog, and is so sweet!
https://www.etsy.com/shop/SodaPopStreet?ref=seller_info_count
I was SO excited when she opened her own Etsy shop..... we might need to do a little trading ;)
I interviewed her. The questions are in bold.
Why I Started:
I started sewing doll clothes because I thought it would be fun to design my own clothes. After I had been sewing for a while I was trying to think of some ways I could earn a little extra money (for doll things) and then it hit me. Why not start my own doll clothes business? I also started selling doll clothes because after a while the items I sewed began to accumulate and I didn't have enough room for everything.
My Favorite Items:
My favorite items are the Petal Pink Spring Designer Outfit, Beach Breeze Spring Designer Outfit, the sparkly blue infinity scarf, the blue ripped off the shoulder top, and the animal print off the shoulder top.
Why do you like your items?
I like my items because they are trendy, stylish, and fashionable. They look like something I would wear or would want to wear and not "doll clothes."
How I Started Sewing: I don't exactly remember how I started sewing, but I think it was because when I was little my grandma would sometimes fix some of our clothes. Everything she used was kept in a little box and I thought it was cool. One day I decided I wanted to sew something. It started off simple with little bags and purses, but then I wanted to make things for my Barbies and other dolls. (I didn't have an AG doll at that time yet.)
My Goal:
My goal is to produce fashionable, trendy, and stylish doll clothes.
Here are just a few of my favorites.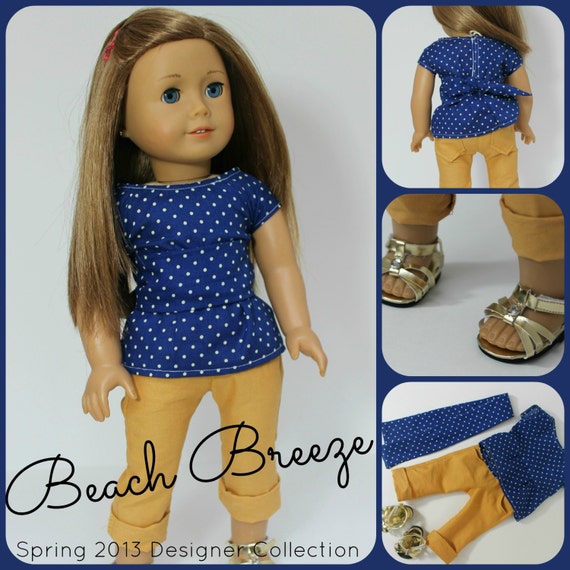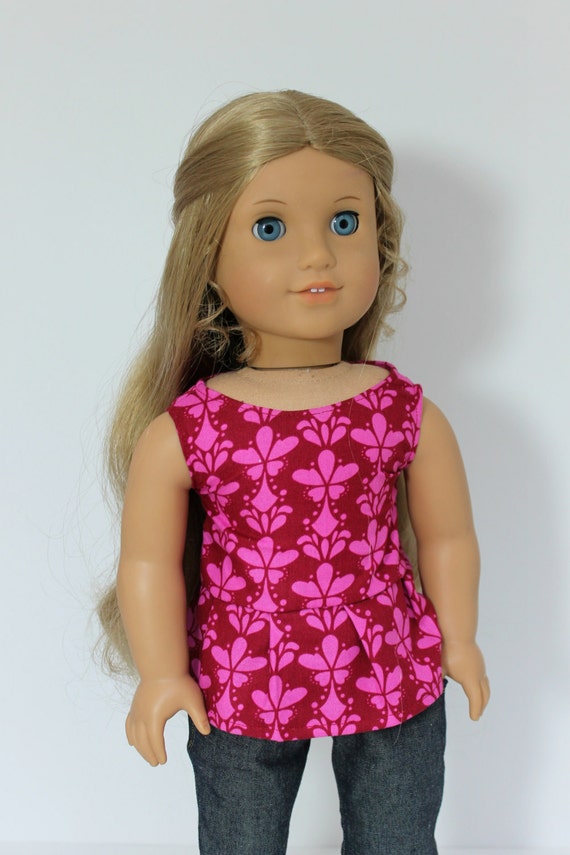 and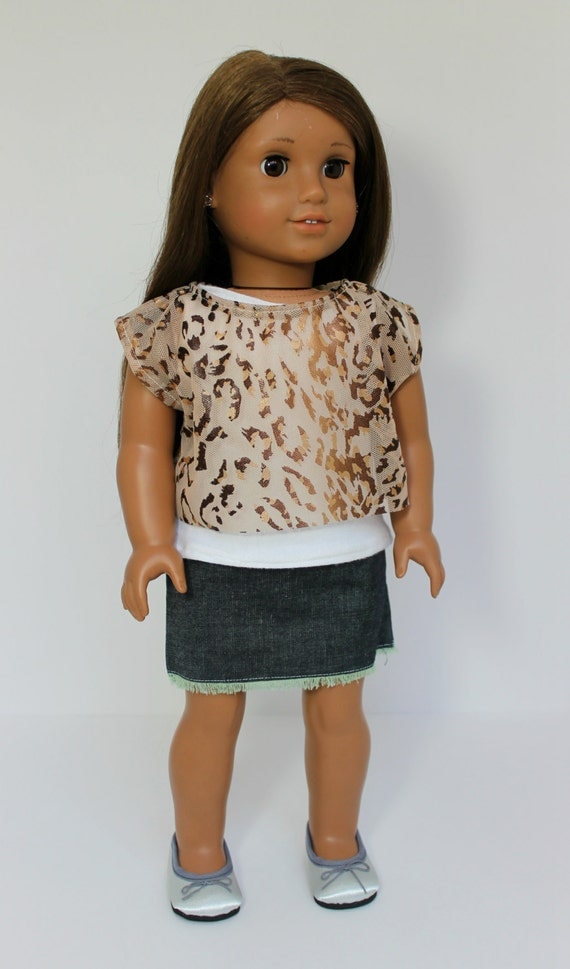 So remember, check out their link here:
https://www.etsy.com/shop/SodaPopStreet?ref=seller_info_count