Hi Girls,
I know I don't have quite 20 followers yet, but I am so excited to do the giveaway! :D
We have some wonderful items that are so unique and lovely to share with your doll. 3 items will be given away, here they are:
1. Lemonade and Cookies!
Wouldn't you love to win a wonderful snack?? Yum! This set includes 2 cups filled with lemonade and a plate of cookies. Don't they look real? Thank you so much Ann for giving these to us! Here is her link:
http://www.etsy.com/shop/annsAGminiatures?ref=seller_info
(you might get hungry!)
Our 2nd item is a wonderful bracelet set for you and your doll to wear.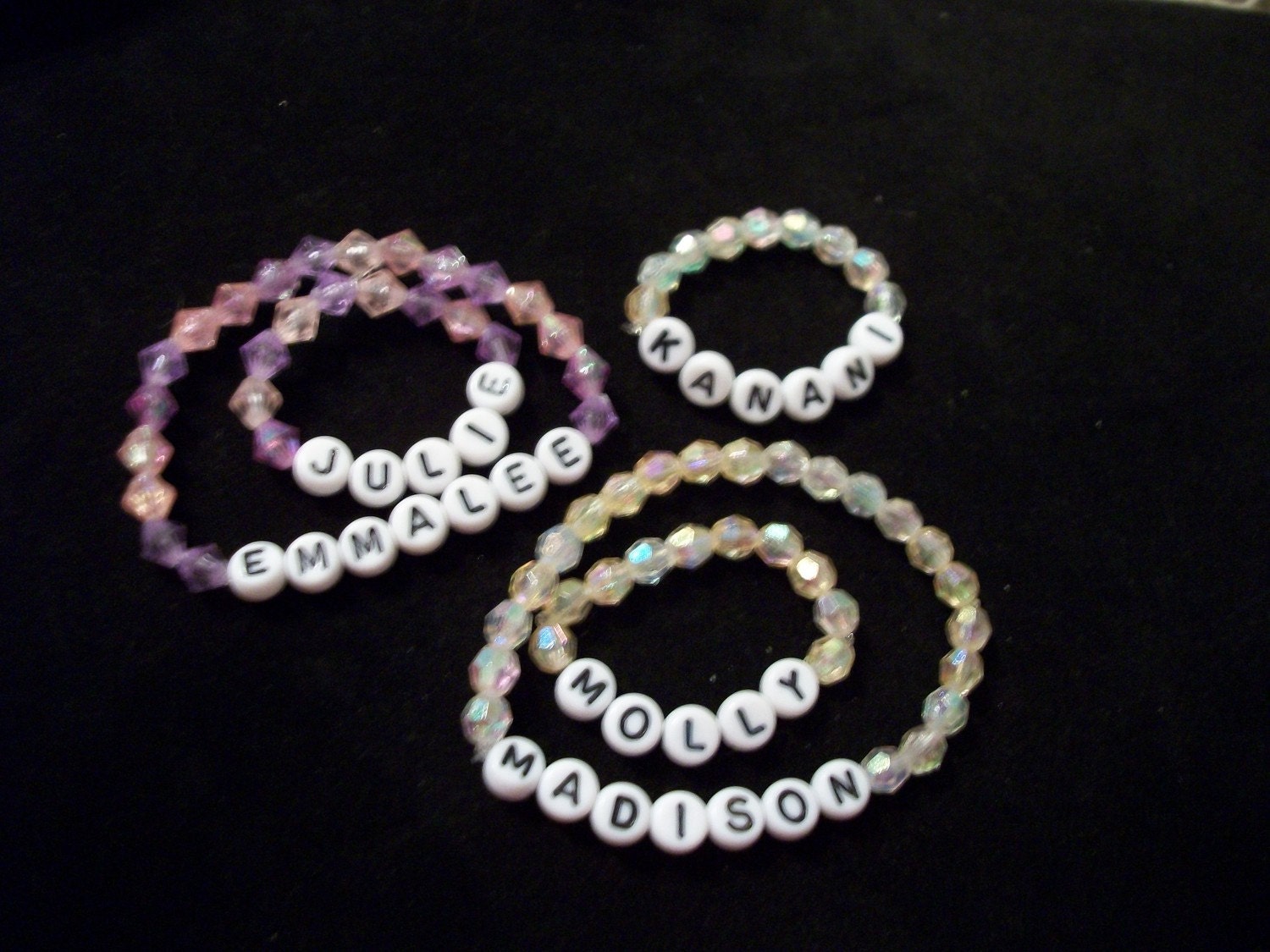 You can win a costomized bracelet set for you and your doll. Wonderful! You have a choice of colors to pick from: red, orange, green, blue, lavender, and pink. So cute! Thank you Amy for giving this to us! It is truly a treasure! Here is her link:
http://www.etsy.com/shop/Lemonhead103?ref=seller_info
And last but not least number 3.
A folder from Emma and my shop!
A pair of wonderful folders made for your 18inch doll! Bright colors and a beatiful pattern! Find out more here:
http://www.zibbet.com/AGSchoolStudios
Thank you everyone for your support! This blog has really grown and it is very fun to see you have fun with your dolls. =) We are all so good friends....
How to enter--------------------------------
Please follow these instructions so that you have a chance to win! Make sure you leave a comment or send me an email (agmarketclub@hotmail.com) to make sure you did it!
1. Please follow this blog. (the button is on the right hand side) If you have a blog, share about my blog on your site! Thank you!
2. Please tell me your nickname/name, age (for the braceletes, they are made to fit..), and email address (so I can email you if you win...)
3. Have fun! ;)
4. If you win something, you must say a big "Thank you" to the shop owners. (I will provide that info.)
Thank you followers! This means alot to me! Thank you for following and entering the giveaway!
Your friend,
Angelique
agmarketclub@hotmail.com
www.livelifewithyouragdoll.blogspot.com
http://www.zibbet.com/AGSchoolStudios
P.S. The prixe bow that I said I would giveaway (on the giveaway page) will be randomly given away to one of the followers.... ;) Watch for your name in the post!
P.P.S. Please email me if you have any questions!