Look at this chic hat!!! I know my doll (Rebecca) would love to have this hat for tea time!! It looks great on any doll!
This lovely feminine wide brim hat of Embroidered Organdy is a wonderful all white confection for a Springtime Occasion like a Wedding, First Communion or a special Garden Party. The hat is trimmed with white lace and a satin ribbon wreath falling into a back bow with long tails.
And this hat!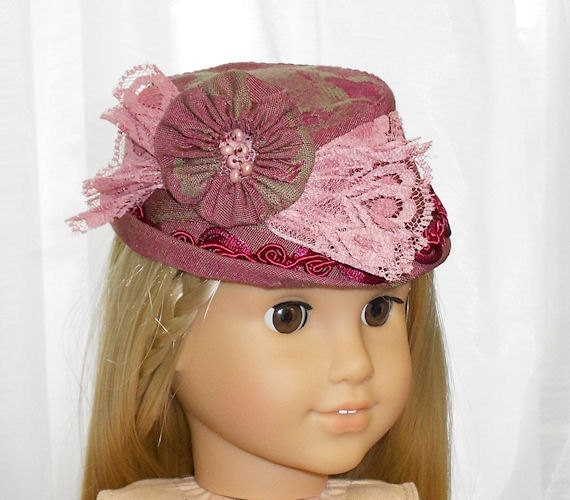 This lovely hat is a design typical of early Victorian - the 1880's, with its turned up side and elaborate trimming. It is made of designer brocade in a beautiful cranberry with shimmery sage green threads which give it a slight iridescence. It is rimmed with a luscious braid and accented with a wide rose lace and rose pearlized beads, finishing the confection.
Thank you
capecodcuriosities
for letting us post these wonderful photos!!
You can buy these one of a kind handmade hats here:
http://www.etsy.com/shop/capecodcuriosities?ref=pr_shop_more
Thank you!